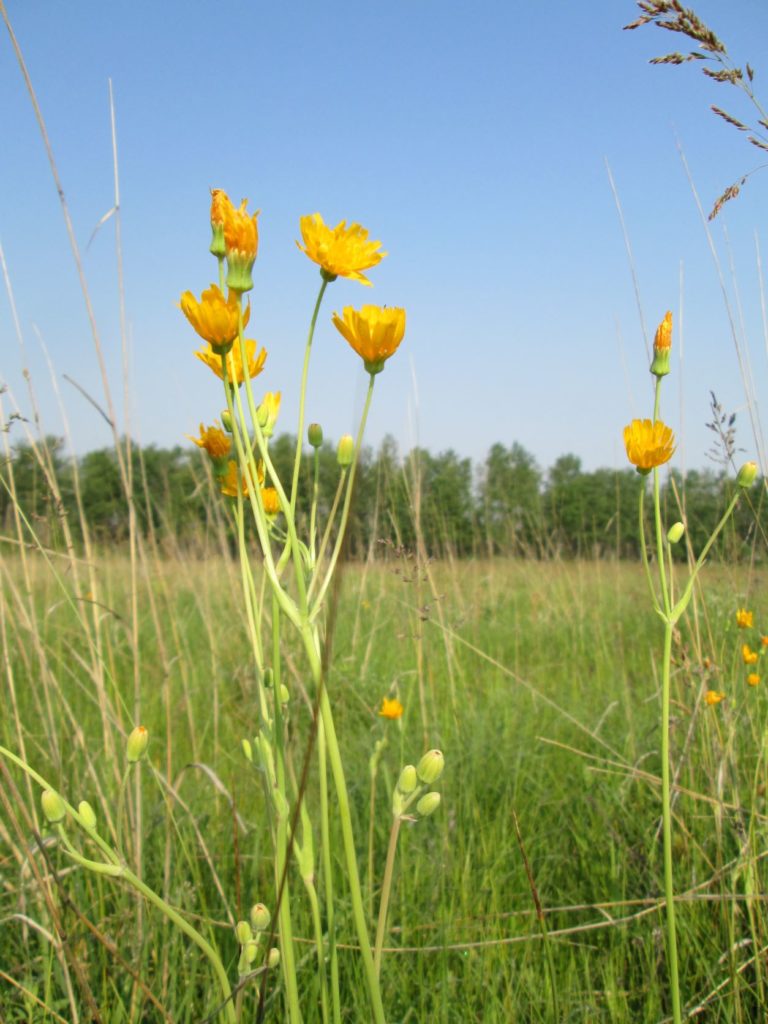 TWO-FLOWERED CYNTHIA (Krigia biflora)
One of my favourite prairie plants! Ranked S2, or imperiled, in Manitoba, two-flowered cynthia is a rare find in Manitoba's tall grass prairie/aspen parkland. A flowering stem, sporting a single clasping leaf, arises from a rosette of pale green leaves. Loose, terminal clusters of yellowish orange dandelion-type flowers are visited by a wide range of insects.
Grows with stiff goldenrod, upland white goldenrod, purple prairie clover, sticky asphodel, prairie dandelion, heal all, big bluestem, prairie dropseed and sorghastrum.
Flower Colour: orange
Life Cycle: perennial
Sun Exposure: full sun – part shade
Bloom Period: June – August
Height: 1 – 2 ft.
Soil: medium – moist