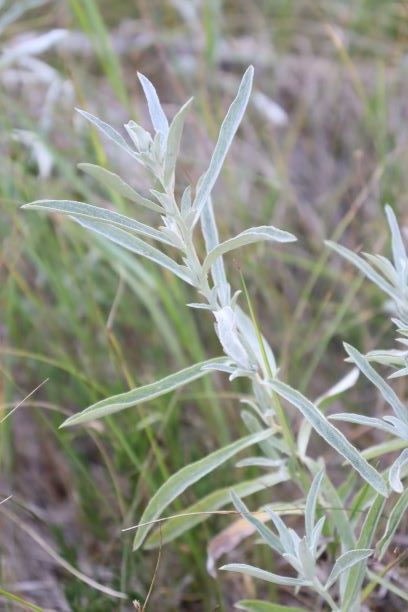 PRAIRIE SAGE
(Artemisia ludoviciana)
This is Manitoba's native take on dusty miller. Prairie sage is more discrete, though, with its spikes of small, inconspicuous, yellow flowers that are wind-pollinated. These plants are beautifully scented and hold a special place in many Indigenous cultures.
Grows with dwarf milkweed, wild bergamot, giant hyssop, yarrow, Missouri goldenrod, little bluestem and June grass.
Flower Colour: yellow
Life Cycle: perennial
Sun Exposure: full sun
Bloom Period: August
Height: 1 – 2 ft
Soil: dry – medium