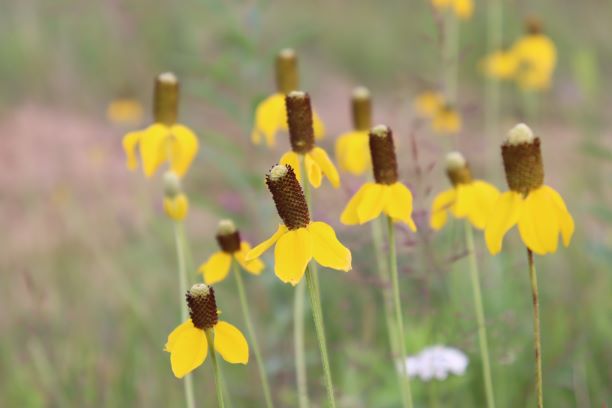 LONG-HEADED CONEFLOWER 
(Ratibida columnifera)
Yellow reflexed petals subtend a long, brown, central cone at the end of long, leafless stalks. Flowers bloom continuously throughout the summer. The neat-looking leaves are large (up to 6" long), deeply lobed, and concentrated at the base of the plant.  These plants are quick to develop dense, fibrous root systems and often flower the first year.  Long-headed coneflower has a smaller stature compared to most other yellow coneflowers. It's one of those plants that doesn't demand attention, but is well worth a second look.
Flower Colour: yellow
Life Cycle: perennial
Sun Exposure: full sun
Bloom Period: June – August
Height: 1 – 3 ft.
Soil: dry