BASTARD TOADFLAX, PALE COMANDRA (Comandra umbellata)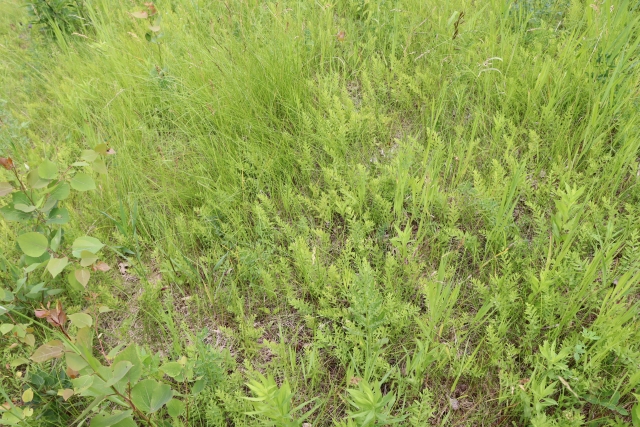 This low-growing, spring-flowering plant is hemi-parasitic, usurping nutrients from neighbouring plants through is long rhizomes. Research and personal observation suggest that bastard toadflax can open up dense patches of grass, allowing other native species to take hold. The photo on the right shows bastard toadflax growing in a biculture of smooth brome and Kentucky bluegrass. Four-petaled white to pinkish flowers appear in dense clusters at the tops of leafy stems. Each flower turns into a hard, round edible drupe that contains a single seed.
Grows with seneca snakeroot, wild strawberry, northern bedstraw, hoary puccoon, blue violets, Canada lousewort and yellow paintbrush.
Available only as combinations.
Flower Colour: white
Sun Exposure: full sun to part shade
Bloom Period: May – June
Height: 3 – 12"
Soil: dry to moist